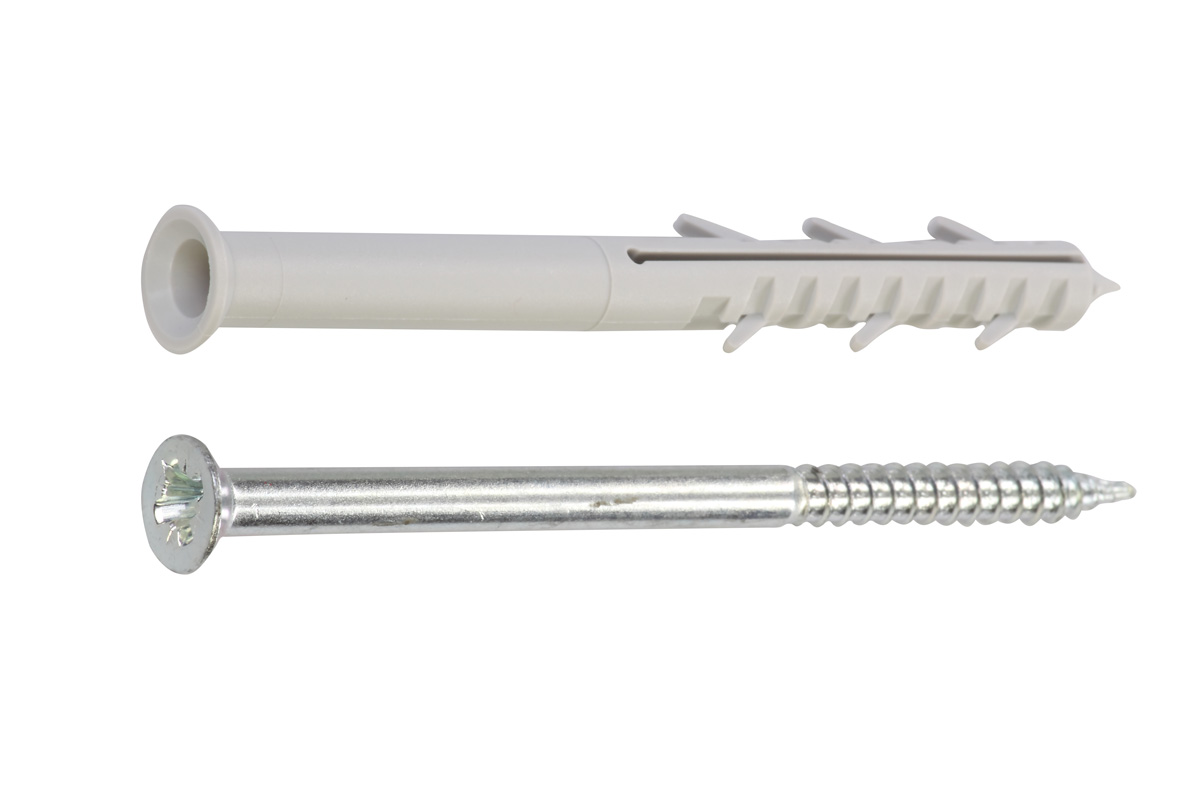 TRUCKER HDK – Plug for hollow material Ø 8 mm
USE: Light fixings to concrete, brick, hollow brick, lime sandstone, porous concrete, aereted concrete, full pumice, etc.
This KTS plug for hollow material Ø 8 mm is a true allrounder. The extra long expanding section guarantees maximum load-bearing strength. With its long shaft this plug is able to bridge all sorts of attachments and non load-bearing layers. Using a screw with a special thread the plug secures in a knot inside building material cavity.
This information should be regarded as general recommendations. More specifically, please note that these plugs and anchors may not be used for work subject to building inspections (e.g. for securing façade substructures, roofs etc.).
* Safety factor 3
Technical data HDK – Plug for hollow material Ø 8 mm
Small packing
8 x 80 mm
8 x 100 mm
8 x 120 mm
8 x 140 mm
Article-No.
1250808044
1250810044
1250812044
1250814044
Packing unit
Pieces
100/ 1.000
100 / 1.000
100 / 500
100 / 500
Weight per packing unit
13,3 kg.
17,0 kg.
9,4 kg.
10,75 kg.
Screws TORX Ø
4,7 x 85
4,7 x 105
4,7 x 125
4,7 x 145
Testing HDK – Plug for hollow material Ø 8 mm
Material: NYLON (Polyamide 6)
Diameter mm
8
8
8
8
Length mm
80
100
120
140
Drilling diameter mm
8
8
8
8
Min. drilling depth mm
90
110
130
150
Min. installation depth mm
80
100
120
140
Clamping area mm
35
55
75
100
Pull out tension value plasterboard (kN)*
2,43
2,59
–
–
Pull out tension value hollow wall brick (kN)*
–
–
2,809
2,765