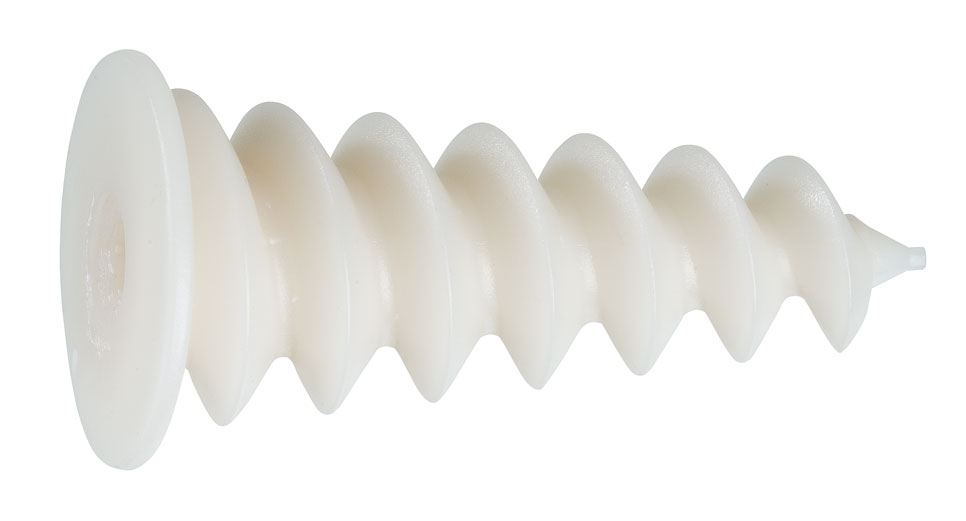 SIMPY DRILLING – IS – PLUG PE
USE: In styrofoam and hard foam boards or soft construction material.
The KTS IS – Plug is preferred by the cold, climate, acoustics, insulation and façade construction, as well as for plaster works, for the roof construction, mounting and electrical construction.
Technical data IS – PLUG
Article-No.
1821000050
1821000095
Dimension
IS 50 mm
IS 95 mm
Max. plug Ø mm
24
27
Tools
Bit Torx 30
Bit Torx 55 or ring/round spanner SW 17
Packing unit
2.000
1.000
Weight per packing unit
12,0 kg.
18,0 kg.
Mounting instruction
The KTS IS – Plug is put in simply without pre-drilling with a universal tool with TORX or with a ring/round spanner.
IS 50
chipboard, brass or wood screw Ø 4,5 mm
IS 95
hex. screw M 8 or wood screw Ø 8 mm