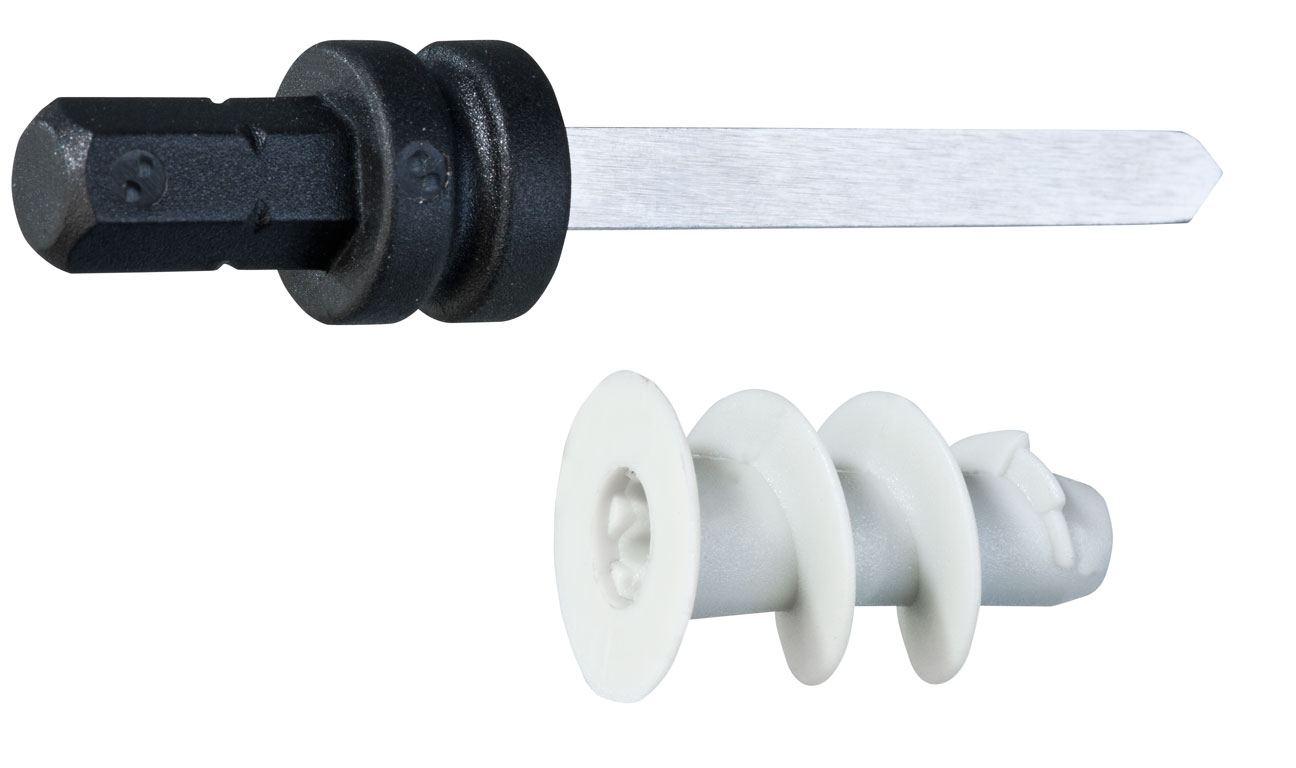 GIPSI RG – Plasterboard plug with tool
USE: Light fixings to plasterboardUsing a special fitting tool and a battery or mains operated electric screwdriver, this KTS plug can be screwed straight into plasterboard.
It can be used for fixing lights, skirting boards, switches, picture frames, cable ducts, curtain rails, wooden borders etc.
Technical data Gipsi RG – Plasterboard plug
Plasterboard plug
Tool
Article-No.
9990000002
1710000001
Packing unit
Pieces
200 / 2.000
1 / 10
Weight per packing unit
17,96 kg.
0,05 kg.
Testing Gipsi RG – Plasterboard plug
Pull out tension value plasterboard 9,5mm thickness (kN)
0,46
Pull out tension value plasterboard 12,5mm thickness (kN)
0,57
Pull out tension value plasterboard 2 x 12,5mm thickness (kN)
0,75