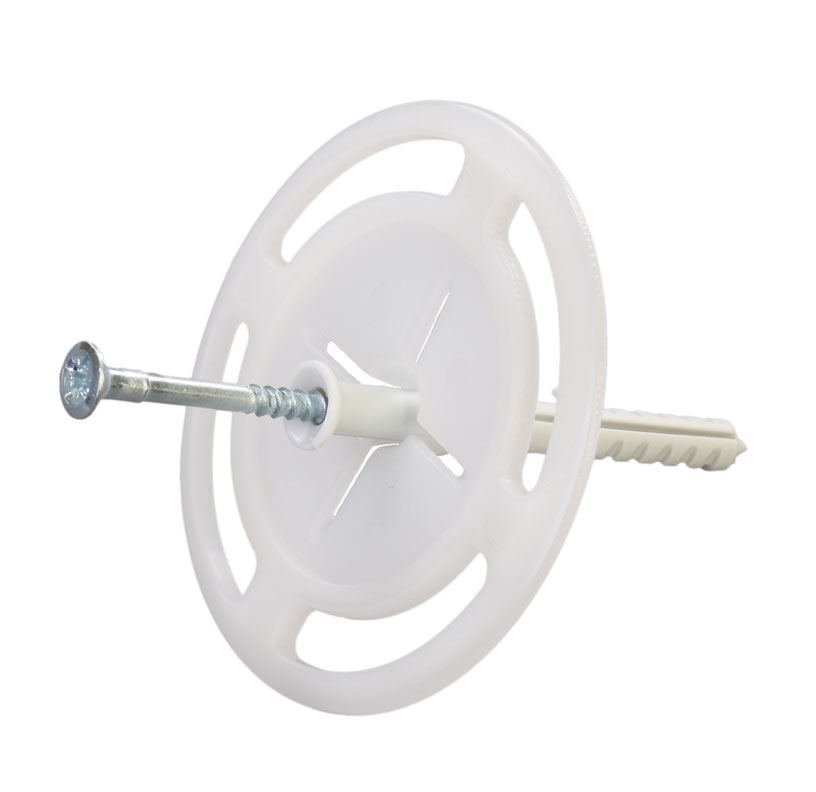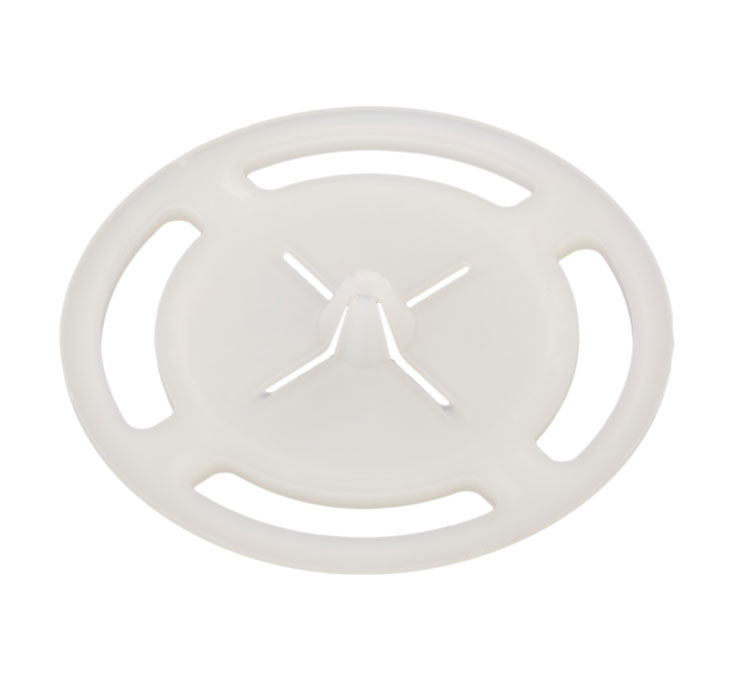 EASY ISO – Insulation board dowel
USE: On concrete walls, bricks and other materials with high strength
The item consists of a plastic dowel and a spreader nail made of special plastic. It is suitable to attach hard foam boards.
The KTS insulation board dowel is inserted in the drill hole and the spreading nail is then hammered into the dowel. The dowel spreads and remains fitted tightly to the drill hole due to the spreading pressure.
This information should be regarded as general recommendations. More specifically, please note that these plugs and anchors may not be used for work subject to building inspections (e.g. for securing façade substructures, roofs etc.).
Technical data ISO – Insulation board dowel
Ø 50 mm
10 x 70 mm
10 x 90 mm
10 x 110 mm
10 x 130 mm
10 x 150 mm
Article-No.
1821007031
1821009031
1821011031
1821013031
1821015031
Packing unit
Pieces
250
250
250
250
250
Weight per packing unit
2,0 kg.
2,38 kg.
2,63 kg.
2,88 kg.
3,13 kg.
ISO Disc
Ø 90 mm
Article-No.
1820001090
Testing ISO – Insulation board dowel
Diameter mm
10
10
10
10
10
Lenght mm
70
90
110
130
150
Drilling Ø mm
10
10
10
10
10
Min. drilling depth mm
40
60
60
60
60
Insulating thickness mm
30 – 40
50 – 60
70 – 80
90 – 100
110 – 120
Pull out tension value concrete (kN)
0,70
0,70
0,70
0,70
0,70
Pull out tension value lime sandstone brick (kN)
0,55
0,55
0,55
0,55
0,55